Steel Gutters
Download the Stalco Gutter Profiles information (PDF).
115 Traditional Quad Gutter Steel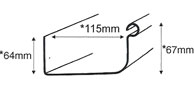 Traditional Quad Gutter is the ideal budget gutter system, where you want to retain the classic appearance of the roof line, characterised by the original 115mm NSW quad. This gutter is designed to install on either a fascia board or exposed rafter ends using powder coated external or mill finish internal brackets.
125 High Face Quad Gutter Steel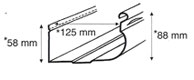 125 Hi Faced Quad is a gutter system with a modern look for today's contempory building styles. Adaptable to both metal and timber fascia boards this versatile premium gutter, retains the metal thickness and quality foregone in other modern style gutters. Its strong formed profile is both pleasing to the eye and better able to retain its shape when a ladder is placed against it.
Fascial Cover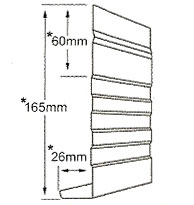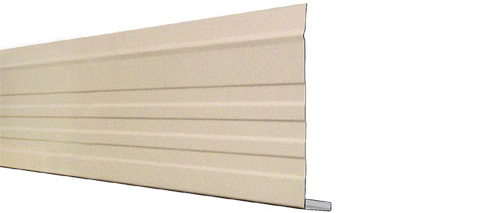 Fascia Cover revitalises the appearance of old timber Fascia Boards, saving you time and most importantly the costs of repainting.
Click here for a hassle free quote